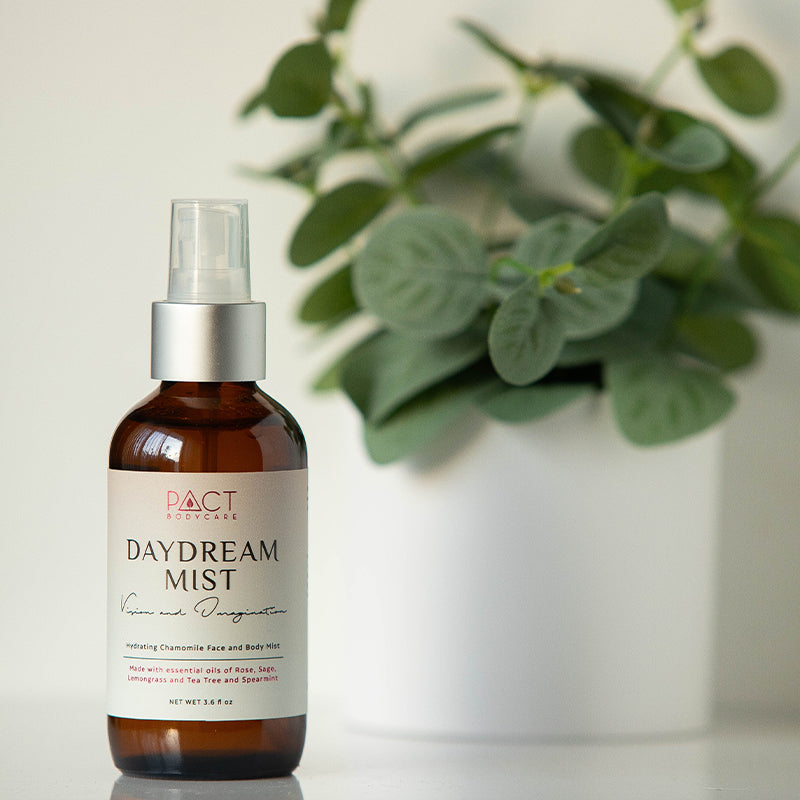 Envision all your dreams coming true! The PACT Bodycare Daydream Intention Mist is beautifully complex just like your imagination. Allow the essential oil blend of Rose, Sage, Lemongrass, and Tea Tree to play a harmonious melody your thoughts are sure to delightfully dance to. Close your eyes and spray, allowing your imagination to align with intention...dreams can and do become reality!

Hydrating Mist for Face and Body

Formulated with Chamomile, Rose, Sage, and Tea Tree 
Directions: Close eyes and mist over face, neck and body. Spray in air to use as room, car, and linen freshener.
Ingredients: Matricaria chamomilla (chamomile flowers) hydrosol water, Cymbopogon Schoenanthus (Lemongrass) Oil, Salvia Officinalis (Sage) Oil, Rosa Damascena Flower Oil, Melaleuca Alternifolia (Tea Tree) Leaf Oil