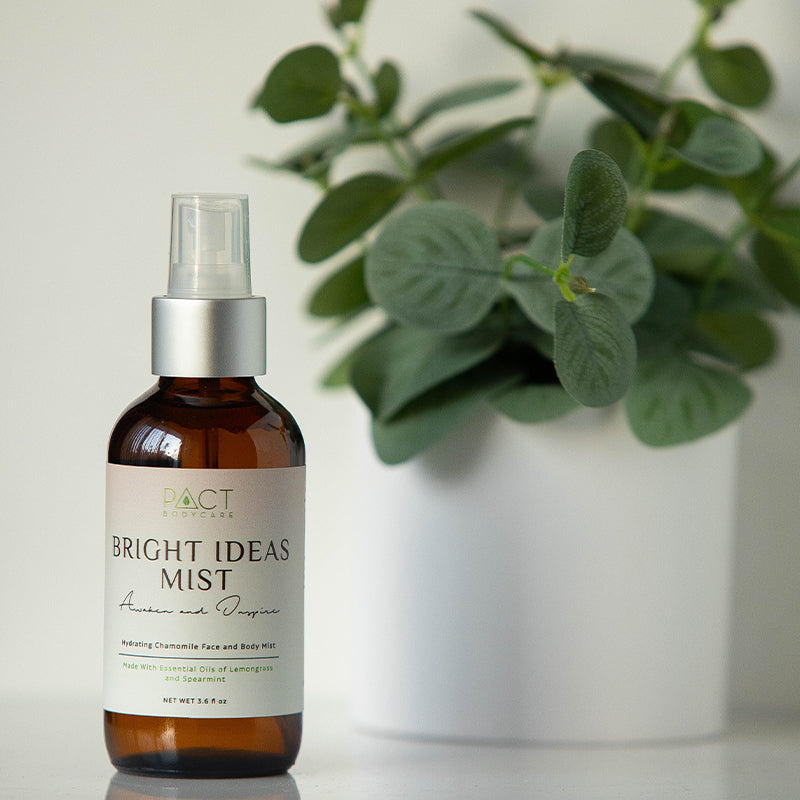 The PACT Bodycare Bright Ideas Intention Mist is formulated with a harmonious blend of Lemongrass and Spearmint essential oils to help lay the track for a clear train of thought. Reduce mental clutter and delight in the aroma of this fresh, fragrant chamomile mist which promotes hydration, clarity and inspiration.
Hydrating Mist for Face and Body

Formulated with Chamomile, Lemongrass and Spearmint
Directions: State your intention. Close eyes and mist over face, neck and body. Spray in air to use as room, car, and linen freshener.
Ingredients: Matricaria chamomilla (chamomile flowers) hydrosol water, Cymbopogon Schoenanthus (Lemongrass) Oil, Mentha Spicata (Spearmint) Leaf Oil